US-DVDs im September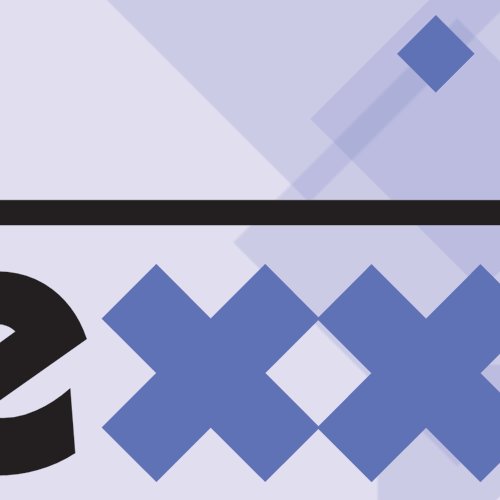 Im Anhang gibt es eine Übersicht über die Anime-DVDs, die in den USA im September 2002 veröffentlicht werden - insgesamt 36 Einzel-DVDs und 6 DVD-Boxen. Neu starten die Serien "Dai-Guard", "FLCL" (nach monatelanger Verzögerung), "Tsukikage Ran", "Vandread Second Stage", "X", "Y's" und "Yu-Gi-Oh". Als DVD-Boxen erscheinen u.a. "Mobile Suit Gundam Wing: The Complete Operations" (mit einer rekordverdächtigen Gesamtspielzeit von fast 21 Stunden), "Nadesico Complete Chronicles", "Outlaw Star" und "Robotech Macross Saga".
Ebenfalls auf DVD erscheinen u.a. der Spielfilm "Neon Genesis Evangelion: The Movie", die OVA "Zone of the Enders 2167: IDOLO" (auf DVD bereits auf deutsch bei Panini Comics veröffentlicht) sowie der 2-teilige Anime-Kultklassiker "Dragon Half".

(Die Links führen zum Preview der jeweiligen DVD auf AnimeOnDVD.com)

02. September:

F3 - Frantic, Frustrated and Female (SoftCel Pictures, US$ 29,98)


03. September:

Brain Powered Vol. #3 (Bandai Entertainment, US$ 44,98)
Fancy Lala Vol. #2 (Bandai Entertainment, US$ 24,98)
FLCL Vol. #1 (SynchPoint, US$ 29,98)
Generator Gawl Perfect Collection (ADV Films, US$ 59,98)
Ronin Warriors Vol. #6 (Bandai Entertainment, US$ 24,98)
Sailor Moon Super S TV Vol. #4 (Pioneer Animation, US$ 29,98)
Sailor Moon Vol. #07: Fight to the Finish (ADV Films, US$ 14,98)
Sailor Moon Vol. #08: The Doom Tree Strikes (ADV Films, US$ 14,98)


09. September:

Starblazers: Comet Empire Vol. #6 (Voyager, US$ 29,99)


10. September:

Cardcaptor Sakura Vol. #11 (Pioneer Animation, US$ 29,99)
Gatekeepers Vol. #7 (Pioneer Animation, US$ 29,98)
Hellsing Vol. #2 (Pioneer Animation, US$ 29,98)
Kimera (ADV Films, US$ 19,98)
Legend of Himiko Vol. #2 (Central Park Media, US$ 29,98)
Love Lessons (Anime 18, US$ 29,99)
MD Geist I/II Collector's Series (Central Park Media, US$ 29,98)
Mecha Masters: Explosive Anime Classics (Central Park Media, US$ 74,99)
MeiKing (The Right Stuf International, US$ 29,99)
Outlaw Star: The Collection (Bandai Entertainment, US$ 89,98)
Tsukikage Ran Vol. #1 (Bandai Entertainment, US$ 29,98)


17. September:

Dai-Guard Vol. #1 (ADV Films, US$ 29,98)


24. September:

Berserk Vol. #3 (Media Blasters, US$ 29,95)
Cosmo Warrior Zero Vol. #2 (Media Blasters, US$ 24,95)
Dragon Half (ADV Films, US$ 24,95)
Gokudo, Swordsman Extraordinaire Vol. #5 (Media Blasters, US$ 29,95)
GTO Vol. #04 (Tokyopop, US$ 29,95)
Lupin the 3rd: Pursuit of Harimao's Treasure (Funimation Productions, US$ 24,95)
Mobile Suit Gundam Wing: The Complete Operations (Bandai Entertainment, US$ 199,98)
Nadesico Complete Chronicles (ADV Films, US$ 89,98)
Parade Parade (Kitty Media, US$ 29,95)
Real Bout High School Vol. #3 (Tokyopop, US$ 29,99)
Robotech Macross Saga Collection (ADV Films, US$ 69,98)
Rurouni Kenshin Vol. #22 (Media Blasters, US$ 29,95)
Sex Demon Queen (Kitty Media, US$ 24,95)
Vandread Second Stage Vol. #1 (Pioneer Animation, US$ 29,98)
X Vol. #1 (Pioneer Animation, US$ 29,98)
Y's Vol. #1 (Media Blasters, US$ 29,95)
Yu-Gi-Oh Vol. #1: The Heart of the Cards (geschnitten) (Funimation Productions, US$ 24,95)
Yu-Gi-Oh Vol. #2: Into the Hornet's Nest (geschnitten) (Funimation Productions, US$ 24,95)
Zone of the Enders 2167: IDOLO (ADV Films, US$ 24,98)


25. September:

Neon Genesis Evangelion: The Movie (Manga Entertainment, US$ 29,95)